Shop Currently Available Brews
about our brews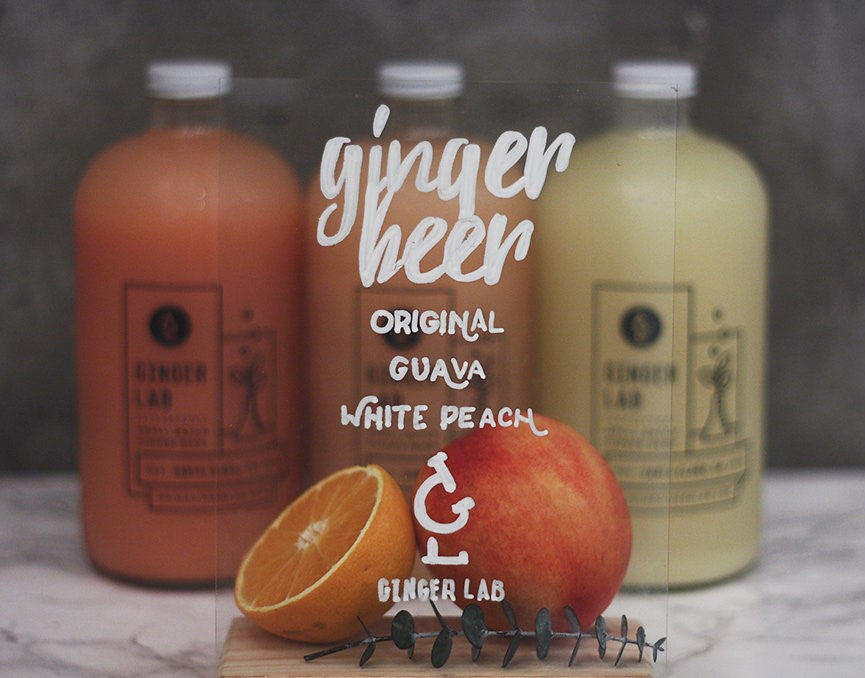 We believe that only when you use fresh ingredients, do you get the full power of their flavor and nutrients. That's why you'll only find fresh lemon and ginger in our handcrafted brews, not preservatives, a ton of sugar or flavor extracts.  
Each serving contains ~40% less sugar than most other ginger beers, as we use just enough organic cane sugar to balance the tartness from the fresh lemons and spiciness from the fresh ginger. We also do not add any preservatives, which is why our ginger beer needs to be refrigerated and enjoyed within 4 weeks.
Thoughtfully balanced and versatile, enjoy our brew over ice, drink it to ease nausea, upset stomachs, and inflammation (ginger, you're amazing), warm it up for a twist, add it to your hot tea or fresh squeezed juices, or blend it with your favorite alcoholic spirits.  A wickedly diverse beverage, ginger beer, we love you!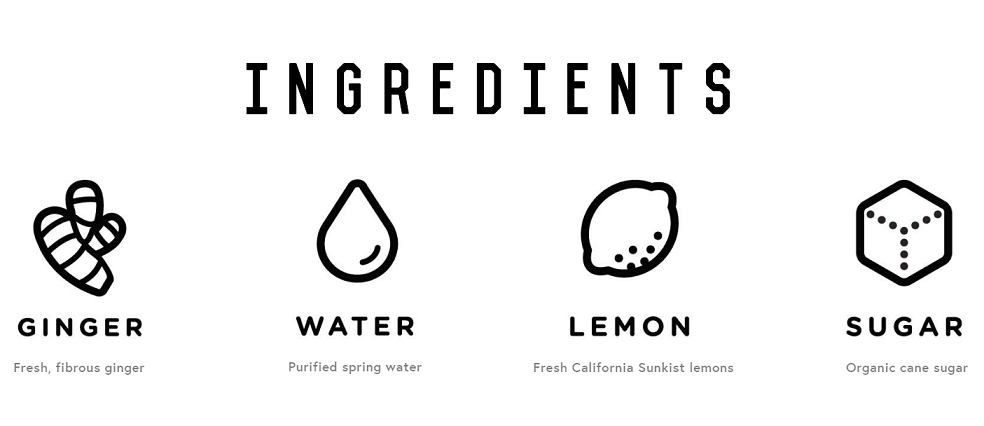 BREWS WE MAKE THROUGHOUT THE YEAR
AVAILABLE YEAR ROUND
Original
Guava
. . . . . . . . . . . . . . . . .
SEASONAL FLAVORS ON ROTATION
Blood Orange
Pineapple
Mango
White Peach
Hibiscus
Strawberry
Passion Fruit
Black Currant
Pear
Spiced Apple
We have proudly poured for...